Rooms, Rates, & Policies
The Union Hotel, a distinctive San Francisco Bay Area Boutique Inn, is pleased to offer our guests beautiful and comfortable accommodations. We offer large high-ceiling suites to our guests. Each suite includes a period-furnished room with a spacious bathroom.
All rooms include either a King or a Queen bed. An additional pullout or a fold-in can be requested. Additionally all rooms include a desk and a sitting area. Each rooms is equipped with a private phone line, voice mail, Wi-Fi, cable TV, a coffee pot, an iron, and an ironing board. A refrigerator or a microwave can be provided upon request.
Spacious private bathrooms offer all modern conveniences. Each one includes a tub with a shower. Two of our suites, Coast Lotus and Seaside Daisy, offer a tub for two. The bathroom amenities include hairdryers as well as all fine amenities.
Restaurant, Bar, & Lobby
A ramp from First Street into the restaurant and then to either the Lobby or the Bar area.
ADA accessible bathroom is available from the restaurant, bar and lobby.
ADA accessible table in the main room of the restaurant.
Lobby has an ADA accessible counter for checking in.
ADA accessible table on the patio of the hotel.
From the Lobby, guests can go into the entry leading to the elevator which goes to the 2nd and 3rd floors, where the guest rooms are located.
Innkeeper can assist with continental breakfast in the Lobby.
Guest Rooms
Grab bars in the Fawn Lily and Sea Lavender guest rooms.
ADA accessible guest room, Victoriana, also offers an accessible bathroom.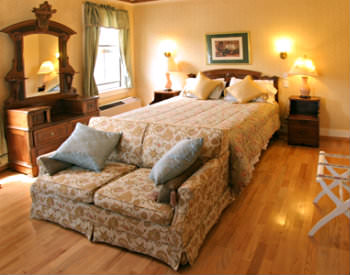 Fawn Lily – Queen
$129-$149 per night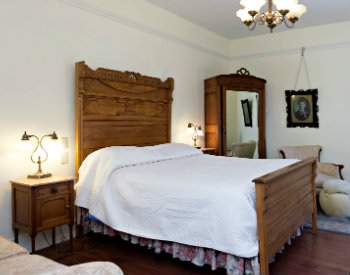 Victoriana – Queen (ADA)
$119-$129 per night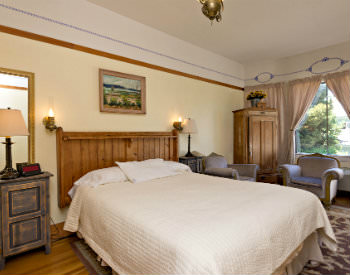 Lupine – Queen
$119-$129 per night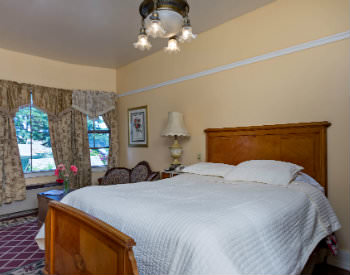 Stickseed – Queen
$119-$129 per night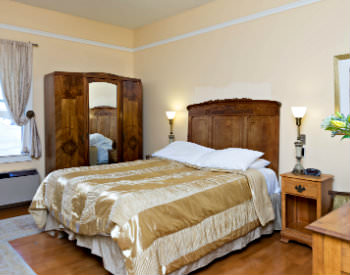 Marigold – Queen
$119-$129 per night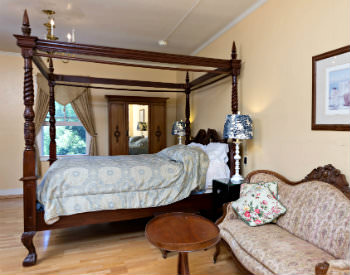 Seaside Daisy – King
$169-$199 per night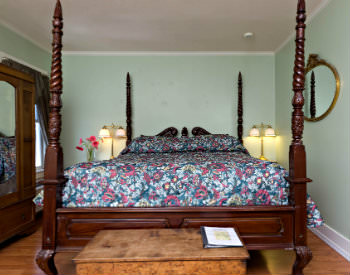 Arrowgrass – King
$129-$149 per night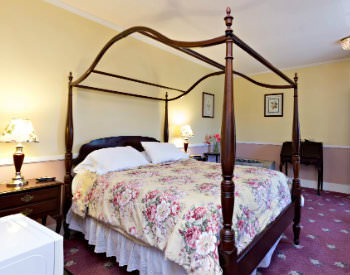 Sundew – Queen
$129-$149 per night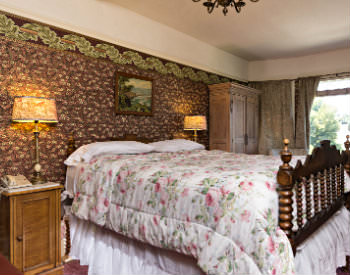 Wild Peony – Queen
$129-$149 per night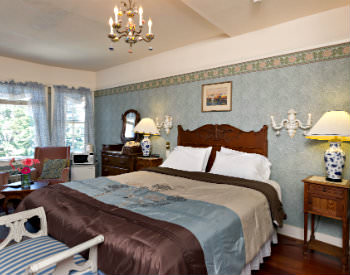 Sea Lavender – King
$149-$169 per night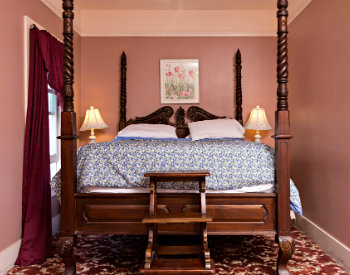 Beach Primrose – Queen
$129-$149 per night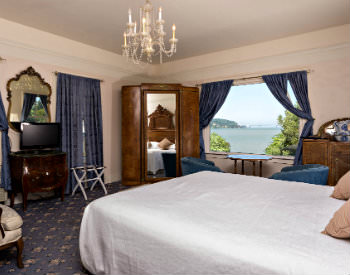 Coast Lotus – King
$169-$199 per night
General Information
Check-in and Check-out Time
Check-in Time is 3 PM – 6 PM
Please contact our Innkeepers for special arrangements, if you are planning to arrive after 6 PM.
Check-out Time is 11:00 a.m.
Occupancy and Local Tax
9% occupancy tax is charged on the room rate.
Guarantee Policy
To guarantee your reservation, we require a valid credit card to be on file. You need to guarantee your reservation with a credit card charge or deposit at the time of booking. We accept MasterCard, Visa, American Express, discover, and other major credit cards. All charges include room price plus 9% VAT tax.
Rates, taxes, and fees are subject to change without notice.
Guest Identification
Guests are required to present a valid identification at check-in that matches the guest name as well as the credit card used to pay for the guestroom. If someone other than the guest on the reservationist paying for the folio charges, a Credit Card Authorization form is required and must be on file at the time of check-in.
Smoke Free Inn
The Union Hotel is 100% smoke free hotel. Please do not smoke in any of the guestrooms, on the patios or within 20 feet of the buildings. If smoking occurs, there will be a $500 per occurrence added to your folio. We strictly enforce this policy.
Pet-Friendly Inn
If you are interested in bringing a pet, advance reservation, as well as, a flat fee of $30 per night is required. Guests who bring a dog to the inn without notification will be subject to a $100 charge.
Additional Guests
Our room rates are based on double occupancy. If there is a request for a rollaway, a pullout, or a crib, a fee of $20 per night will be charged. Maximum occupancy is two plus a child (under 18 years of age).
Safety Rules
For safety and security of our guests, only registered guests are permitted on the guest room floors.
Children need to be accompanied by an adult in the elevator. Pets cannot be left without an adult in a room.
The following fees apply:
$250.00 Fine for Removal or Damage to any Screens
$500.00 Fine for Smoking or Tampering with Smoke Detectors
$30 fee for lost keys
We also have a pet fee of $30.00.
Cancellations
Two-day cancellation policy applies to individual reservations. Reservations may be cancelled up to two days (48 hours) prior to scheduled arrival date without incurring a charge. For reservations cancelled within two days of arrival, there is the first night charge plus tax.
Group, Holiday, and Special Event Periods – Reservations that are made with a group booking or during a special event or holiday period are subject to a 7-day cancellation policy. Guests who fail to cancel such reservations are subject to a no-show charge equal to their entire stay.